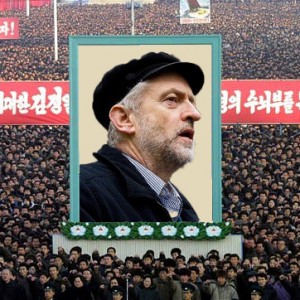 Only last week, that wretched sack of shit, Corbyn, announced that he thought it was time to negotiate with ISIS. Yeah right, because negotiating with islamic psychopaths always works well. Corbyn is an idiot. This is someone who thinks we should follow the example of Costa Rica and disband our armed forces.
Obviously, that would work well, because all those Irish republicans and muslim mentalists would not in any way seek to take advantage of our sudden inability to defend ourselves. Countries like Russia would also not seek to take advantage of us not having so much as a catapult with which to fight enemies.
Then of course there he was his dipshit announcement that he was unhappy with the thought of British police using lethal force against ISIS terrorists during an attack in the UK. He's also announced his opposition to bombing the shit out of ISIS in Syria. This is, apparently, at odds with the general public. According to a survey by one of the major polling firms, a majority of the British public are now in favour not only of dropping large amounts very heavy ordnance on the medieval motherfuckers, but also of sending troops. Well, I've already been there and done that, so it's some other fucker's turn.
Corbyn, putting it politely, is a knob. Moreover, he's a dangerous knob. Most people think he doesn't stand a cat in hell's chance of becoming PM, but I beg to differ. It's UNLIKELY that hell get into No 10, but it's not impossible. And if he does, say goodbye to the United Kingdom.
Nominated by : Quick Draw McGraw