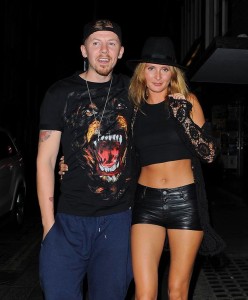 Millie Fuckin' Macintosh is an uber cunt whose inherited lots of money from Daddy's tarmacing business.
She is desperate to elevate herself to the level of a Kardashian cunt. She reeks of it.
Got the "rockstar" hubby (Professor Fuckin' Green) and always posting utterly pointless selfies on Twitter which for some reason gets press inches.
She's vain and affected and I despise her (and her cunt husband, but that's another nom).
Nominated by: white knuckled angry cunt