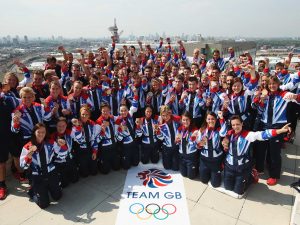 I would like to nominate all of Team GB for a cunting.
Gone are the days of Joe Bloggs donning a tracksuit and taking a run or a swim for their country as amateaurs and picking up a medal at the end.
Its no longer the global school sports day.
The cost for Andy Murray to grunt Cmon to himself every fucking miniute – 4.7 Million. Mohammad Somali Farrah, x 2, Cost 9.4 million. The manbun cunt Louis Smith, spare time Strictly Come Dancing cunt, ching up another 4.7. Every other cunt 4.7 per medal.
All for what? To beat a chinaman over a line? Spin off a Diving platform or Gym Beam with your shower mate. Or a cunt over a blike track?
I see now they fly home in a gold painted 747. I bet the cunts didnt chip in for that ticket either.
I wander – if it is such Univesity Education needs to be paid back at 4.7 % per annum, why these cunts would not be garnished at least from endorsements they get to do this, to pay something back. 4.7 is a lot to pay a cunt to feel amazing at the end.
Albeit from the National Lottery, I am sure some other cunt can do with 67 x 4.7 million plus a gold plane to get home more than these cunts.
Its not as if any of these cunts are short of a bob to start with.
Cunts
Nominated by: King Cunt