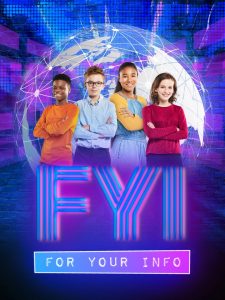 Sunday mornings after enjoying a walk with the dog, I like to make my breakfast, (bacon and eggs on brown bread, yes it was lovely, thanks for asking) a cup of tea (2 sugars) and sit and catch up on the news. I like my current events with a tinge of leftie virtue signalling, so watch Sky News. I like watching Sophie Ridge tie politicians in knots.
Anyway, they have a kids news programme on called "FYI" and its a bunch of mixed gender, mixed race, carefully selected bunch of precocious little brats! The type of kid who goes to stage school. Over indulged little bastards, who mainly talk about the environment,
how naughty Trump and Boris are and any and all from a left wing agenda. I'm a father and I like kids; used to be one, but if I had a kid like one of these media brats, I'd donate him to Gary Glitter.
They should be out knocking a ball about, smashing windows in empty factories, playing split the kipper. etc. Not swanning round in makeup telling adults a skewed view of the news.
Get yer homework done, yer little shits!
Nominated by Miserable northern cunt