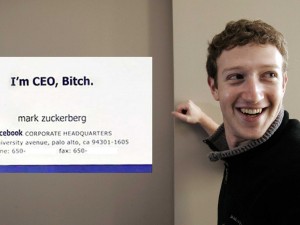 I think Mark Zuckerberg is long overdue a double cunting.
1. Facebook paid £4g corporation tax on £100m in 2014
2. No dislike button – so any cunt can post anything and you can't disagree with it without posting a riposte, which presumably bumps up his earnings – the ultimate media whore-cunt.
Nominated by: Frottom