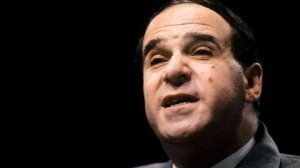 Leon Brittan, now Lord Brittan, Baron of ect ect is back in the news again. This wart faced cunt with a kiddie sniffer conk and former Home Secretary to Margaret Thatcher during the Miners Strike and later Secretary for Trade and Industry (he resigned over his perverse anti British meddling in the Westland Affair) was also a Queen's Council so should know his arse from his elbow in matters legal. If one was casting a film about paedos this ugly cunt's boat race alone would take him to the top orf the bally list.
It has been confirmed that he was handed a forty page dossier in 1983 detailing allegations of high level kiddy fumbling activities amongst the denizens of Westminister. To begin with this former top legal eagle was unable to recall this happening (well such a common and unmemorable event me dears) then under media pressure he could remember but could not recollect its contents or any actions taken about it or indeed what happened to the dossier in the end.
I wonder if his brother, Samuel, a leading journalist for The Times, could assist in his recollection. Other sources are popping some names into the frame of allegations including Cyril Smith, Jeremy Thorpe and confirmed batchelor Ted Heath. Not to forget our favourite master of paedo ceremonies, Jimmy Savile.
Old paedo cunts never die, they only wank away.
Nominated by: Sir Limply Stoke