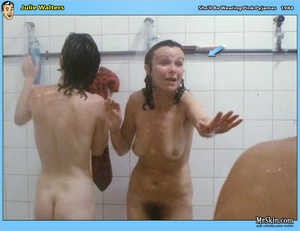 I find it hard to believe, given she will be on at least one film at this time of year, that Julie Walters has failed to be Cunted.
I recall first coming across Walters in the 80's when by some miracle she gained the lead in a couple of movies during the British Film revival. Due to not being spectacularly shite, though I could have smacked her in the face during "Educating Rita", she seems to have become "National Treasure".
There is nothing, from Victoria Wood, through Adrian Mole, to the Harry Potter franchise, that Julie Walters hasn't made worse by her presence. Her overacting, screechy voice, hunched mannerisms make any scene she appears in painful to watch.
Julie Walters is proof positive that once you're in with the in crowd in the nepotistic puddle that is British acting talent, you are made for life.
And who picked her to play Cynthia Payne? If you turned up at a brothel and Julie was on offer, you'd have a tug at home instead.
Nominated by: Cato