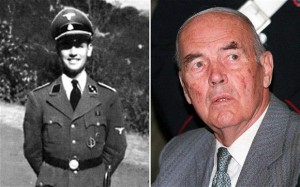 Former SS Captain Priebke murdered a load of Eyeties in reprisal for partisans killing his scum mates and never gave a shit about it.
But worse than that the fucker had the audacity to hang on until after Dead Pool 4 had closed so even though I nominated him, it didn't count.
I'd like to shove that Iron Cross right up his decaying arse, the inconsiderate cunt!
Nominated by: Dioclese