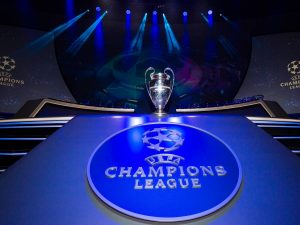 The Football authorities (in this case UEFA). Stupid, corrupt, bent, backhanders all of these words spring into my mind when I read the article (see link below).
Now I am not suggesting that UEFA are any of those things, however, try as I might words; like sensible, fair to the fans,(save them a whole wad of cash), and the competing teams do not come anywhere to mind when reading it.
Chunky flu as prevented the final from being played in gobble Bernard Matthews land. This gave UEFA a dilemma, (my arse) play it in England where both finalist are from or make every cunt fuck off to Portugal?
You can't make this shit up. Now, like I said I'm not saying the decision was bent or corrupt etc. but for the life of me those words stay in my head just like the old Kylie song.
Draw your own conclusions cunters. Cunts the lot of them.
https://www.bbc.co.uk/sport/football/57071221
Nominated by: Everyonesacunt