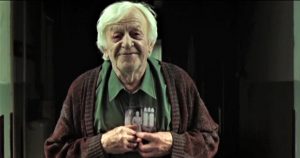 Congratulations to Paul Maskinback who has won Deadpool 221 by correctly predicting that the veteran British actor Morris Perry would be the next famous stiff.Perry was 96.
On to Deadpool 222
The rules:
1)Pick 5 famous cunts you think will conk out next.Its first come first serve.You can always be a cunt and steal someone else's nominations from previous pools like Black and White cunt does.
2)Anyone who nominates the world's oldest man or woman is a cunt and will be ignored.
3)It must be a newsworthy cunt we have heard of.
4) No swapping picks mid pool.You are locked into your picks until next time.Only exception is if your pick has already been taken by someone else prior to your selections.
5)Please check your picks haven't already been picked before making them.We can't be arsed to check.