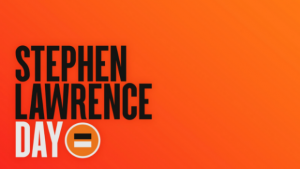 An emergency cunting for the crock of shite thought up by Treesa the Appeaser, Stephen Lawrence Day. Apparently it's today…
Now don't get me wrong. I have every sympathy for any young man murdered by a gang of thugs – regardless of their skin colour – and for the families that have to endure that loss, but certain things spring to mind :
(1) If I get my kid murdered by a bunch of thugs, does that mean that I get a peerage and get to sit in the House of Lords? No? Thought not.
(2) In the same circumstances would I get a memorial day for my dead son? No? Thought not.
(3) Would the reaction be the same if it was a white kid murdered by a gang of black thugs? Well, form your own opinions.
So other than the above, exactly what did Doreen Lawrence ever do so earn the same rank and privileges as Margaret Thatcher. Answer : fuck all, that's what.
This really boils my piss…
Nominated by Dioclese