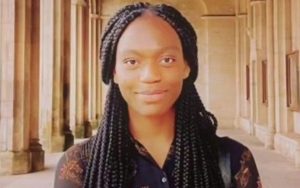 Layla Hussain OBE and woman's rights campaigner was formally installed as Rector for St. Andrews University in April of 2022. Key to her victory was Stella Maris, subsequently given the role of Rectors Assessor.
However Leyla was later described by Stella Maris as disappointing, amongst other things, due to her having spent only one week visiting the University.
Fast forward to October 2023, when a new Rector is elected by the Student Body.
Guess who? Give that man a coconut!
Stella then circulates an email accusing Israel of "genocidal" acts against Gaza, complete with link to a website story "The evidence Israel killed its own citizens on October 7th"
Not surprisingly, people are calling for her resignation.
Well Stella, having stabbed Leyla in the back and jumped into her bed before it got cold, you have achieved the impossible. You stabbed yourself in the back, you daft cunt.
Nominated by: Jeezum Priest