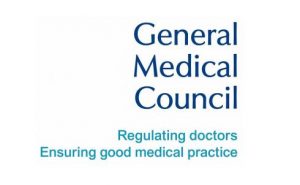 It's those cunts the General Medical Council once more!
These evil bastards are so fucking dangerous I feel we could cunt these cunts every cunting day. They seems determined to make sure that the British GP's are as as representative of all manner of sick degeneracy and fucked upness as possible. Today it's Dr Hafeez Awan from Pakistan who has kept his NHS job practicing as a family doctor, despite being an obvious nascent predatory paedophile contacting 13-year-olds online and getting fresh with them 'swapped hug emojis, online kisses and a string of inappropriate messages with the youngster – not realising she was really an undercover detective investigating online paedophile gangs'.
https://www.mirror.co.uk/news/uk-news/family-doctor-caught-trying-groom-20889895
This predator should be in prison, he should be out the country, but thanks to the GMC and our weak as piss border control he's one of our trusted GP's spending alone time with possibly your friends and family, in a private consulting room, on a plinth with your clothes off behind a curtain.
What's to be done with the GMC?
Nominated by ShaggawotZ