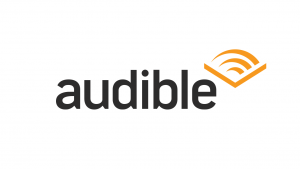 The one where you HEAR Sue Perkins say 'bum oil'.
Try to imagine cunters (audibly) listening to Sue Perkins reading a story in your ear. Intimately in your ear, that so pleased with itself voice coming through the earphones, down round your ear canals, through the eardrum, right into your brain. The Horror the Horror. Chinese water torture would be preferable.
There is a snippet of Stephen Fry as well. In that overly 'posh', over- preening enunciation he has developed. He should have been the one reading the 'bum oil' story methinks. Last but not least, David Tennant showcases his talents for a few seconds. And that's enough. Scottish brogue I suppose.. no intelligence in it. (And nothing of interest in the books from from the brief passages). I really cannot think of a more excruciating way of getting to sleep. If I was given it for Christmas present I would have it on Alexa as the sound of the alarm. It would ensure that I got out of bed like lightning to shut it off for my most important appointments.
The soft tones of Martin Jarvis come to mind. Reading Agatha Christie. Now he has a reading voice I like.
Nominated by Miles Plastic