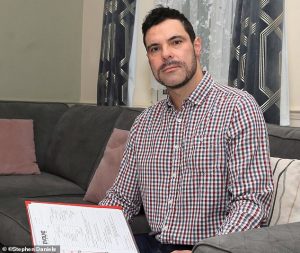 A 'Swanee, how I love ya' cunting for the National Education Union, with regard to its display of loony leftism towards one of its members.
In 2019, teacher Jason Wardill was surprised to find himself asked to attend a meeting of black teachers, given that he is not black, but of Mediterranean and Jewish heritage. Since then, Mr Wardill has been attempting to stop the union from classifying his ethnicity incorrectly, but without success.
For its part, the wacko union states that 'it treats black as a political term rather than as an identifier of African heritage'. As you do. So Mr Wardill has been swept up into the union's game of identity politics and given a blackface makeover, whether he actually wants it or not.
A frustrated Mr Wardill stated 'I think the union are more obsessed with political arguments than they are about their members'.
Welcome to box-ticking Britain in 2020. Of course it's all done by the NEU in the name of 'inclusivity', which is why they hold meetings just for black teachers in the first place. Er, hang on…
All together now; 'I'd walk a million miles for one of your smiles…'.
https://www.dailymail.co.uk/news/article-9091217/Teacher-Mediterranean-Jewish-heritage-left-bewildered-trade-union-insists-hes-black.html
Nominated by: Ron Knee