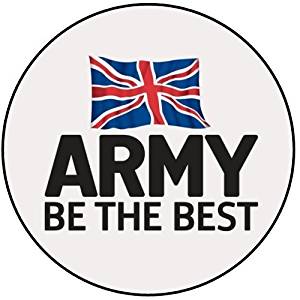 Yea, the British army AGAIN….
This time they're cunts for becoming Islam's bitch.
Now as before, I'd like to state that I consider the rank and file soldiers as heroes. By no means saints, but the best soldiers in the world, great patriots and something to be proud of.
BUT…
The top brass are gutless, spineless, lefty, pussies that I consider to be a FUCKING DISCRACE. They should be ashamed of themselves coz sure as hell, the rest of the country damn well is!
For those of you that haven't had your piss boiled by this story yet, here's the scandal…
Tommy Robinson bumped into a bunch of squaddies at a service station and they took selfies with him and…
Well actually that's it.
However…
The muSLIME council of Britain decided that this was unacceptable, so told the army to punish the soldiers that had committed these terrible atrocities.
Did the army laugh their bollocks off and tell em "fuckin make me you smelly cunts"?
No.
They confiscated the troops' phones, launched an investigation and even discharged one.
PUSSIES.
Discharging a young soldier, ruining his career and depriving the country of another warrior, just because some nobody cunt has hurt feelings is tantamount to treason and it brings a shame on what used to be the best army on the planet.
I honestly can't believe what's happening to our army. It beggars belief. First we had those fucking ridiculous adverts about praying and crying (I enjoyed cunting them very much). Then the adverts about "you can always get a good hug in the army"… (!?)
Now the army are taking orders from the Muslim cuntcil of britanibad…
Ok well if you want to suck up to the peacefuls, may I suggest that you start recruiting from their ranks? I notice that you're already trying. How's that going?
Pretty soon the army are going to lose the ability to recruit from the white working class, and will only be able to recruit from lefty cock gobblers, carpet munchers, peacefuls and communist sympathisers…
On that day we're fucked. When the army is lost, so is our entire way of life.
So I guess there are 2 choices now.
Vladimir of Mohammed…
…Pour me a vodka and boil me some turnips.
Nominate by Deploy the Sausage