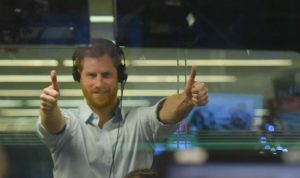 According to the BBC website Prince Harry has decided to bang his three brain cells of dubious parentage together and has developed a Social Conscience.
You might expect someone in his circumstances to thank their lucky stars that,being not overly blessed with intellect,he has found himself a comfortable job for life,but no. He wants to play a part in changing Society for fucks sake. Why can't the cunt just spend his time getting pissed up or playing golf or opening new public bogs or bus stations?
It's the fucking ingratitude of it that's got on my tripe.
Nominated by Mary Hinge