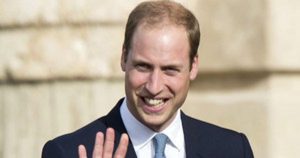 Prince William is a Cunt for his gay magazine poof up appearing on the Attitude gay magazines front cover and for a interview… maybe to meet some gents too perhaps?
For me this marks the final end to the legitimacy(decency too) of the Crown. They have spit on their ancestors and destroyed their own honor.
Being a traditional Royalist, this doesn't surprise me there's more cousin shagging and race mixing in the royal family then previously thought so whats a little poof promotion. The last genuine link to Britain and it's ancient genuine Royal ancestry, was Queen Elizabeth I… well mostly but basically she was.
Nominated by: Titslapper