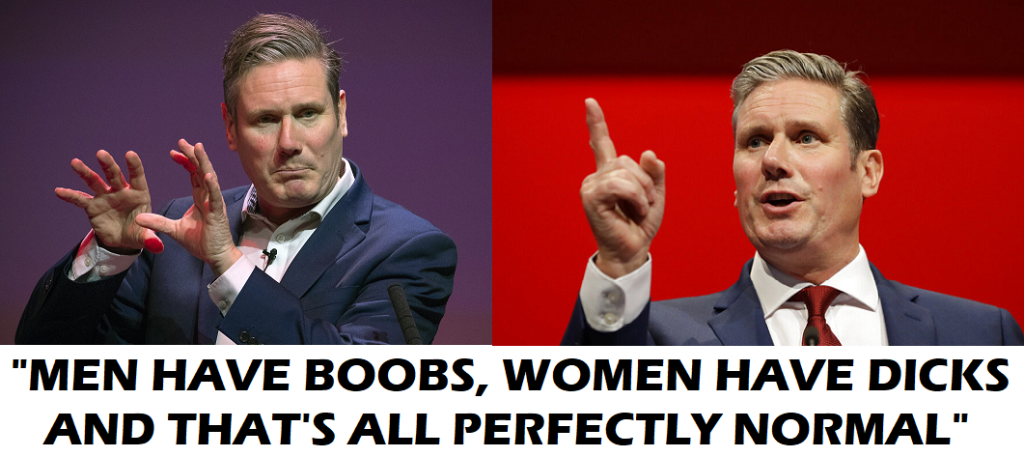 Good ol' Sir Kweer, he's always good for a laugh, and he's at it again, getting into a muddle once more on the trans issue.
A while ago, he was telling us that 'it's not right' to say that only a woman can have a cervix. Now I'm no anatomical expert but as I understand it, the cervix is the lower end of the uterus which forms a channel to the vagina. Well I don't know about you Sir Knobhead, but it seems to me that being female is an essential quality for possessing those bits of kit.
Now to clarify matters further for us, he's declared that 'of course 99.9% of women don't have penises'. Well, the female population of Great Britain in 2023 is a little over 35,000,000, which according to Stormin' Starmer, means that 35,000 women in the country DO have a penis in their pants.
And there was me, naively thinking that 100% of women in Britain were dickless. I'm sure that you'll all join me in thanking the Labour leader for clearing that misunderstanding up for us.
To coin a phrase; what a cock.
Nominated by : Ron Knee