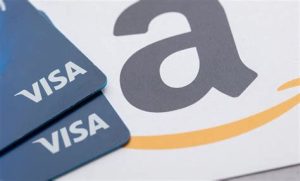 The expected change regarding the use of Visa credit cards on Amazon.co.uk will no longer take place on January 19.
We are working closely with Visa on a potential solution that will enable customers to continue using their Visa credit cards on Amazon.co.uk. 
Should we make any changes related to Visa credit cards, we will give you advance notice. Until then, you can continue to use Visa credit cards, debit cards, Mastercard, American Express, and Eurocard as you do today.
Thank you for being an Amazon customer.
This is a copy of the email I had from Amazon, whose back pedalling has caused a tsunami, the utter, utter cunts.
Fuck off, Amazon. I'm never ordering from you ever again, on account of you being massive tax dodging cunts, staff abusing cunts, customer deriding cunts, and basically, yes that's right, cunts!
Nominated by: Jeezum Priest
(More info from this old nom – Day Admin Visa and Amazon )