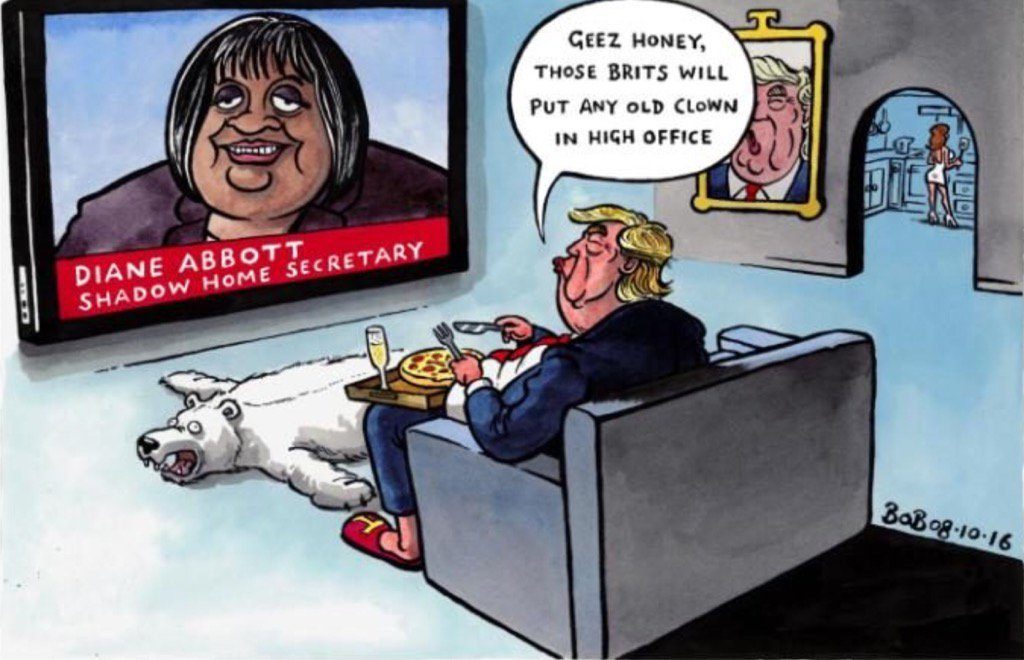 Methinks it's a bloody good job that this repulsive creature is not tasked with the Brexit negotiations. We would probably end up paying the EU an annual sweetener of £20bn in exchange for the much coveted open borders and no trade deal.
Has she something sleazy on Corblimey? She certainly is not Home Secretary material. Despite her history degree from Cambridge, I wouldn't task the dozy tart with making my 'rice, pea and chiggun' dinner. Besides she'd likely scoff the fucking lot before I'd get any look
Nominated by Paul Maskinback
My god, Diane Abbott, what the fuck were you smoking last night? Top grade hash, wrapped in banana skin? According to this CUNT of a jungle bunny, speaking on LBC this morning, if Labour got into power (NOT A FUCKING HOPE IN HELL), they would recruit 10,000 police officers at a cost of £300,000 over 4 years. Are you fucking serious. What are you going to pay them with! Oh, I forget. You'll be paying them with your staple diet. MONKEY NUT'S. CUUUUNNNNTTTT.
Nominated by Rikmeister