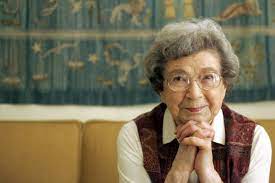 Well done to Liberal Liquidator who correctly predicted US children`s author Beverley Cleary would be next person of note to snuff it.Cleary was 104 and passed away yesterday.She was best known for stories featuring characters such as Ramona and Beezus Quimby and Henry Huggins and his dog Ribsy.
On to Deadpool 207:You Know the Rules:
1) Pick 5 famous cunts you think will conk out next. It is first come first served. You can always be a cunt and steal other cunters' nominations from previous pools.
2) Anyone who nominates the world's oldest man or woman is a cunt and will be ignored.
3) It must be a famous cunt we have heard of.
4) If your pick has already been taken, tough titty. Pick someone else because we can't be arsed to check.
So on your marks, ready….set…..go!