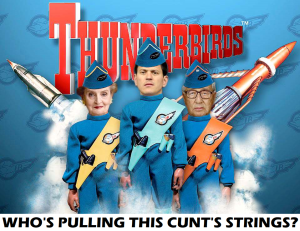 A cunting please for Miliband Major, sanctimonious poser for International Rescue, who always looks as if he has just accidently sat on one of Mandleson's larger buttplugs.
The self-important little motherfucker gave an audience to Wireless 4s Today programme yesterday (27th November) and blamed the government for the fact that 27 people drowned themselves attempting to cross from France to the RNLI Kentish taxi rank earlier in the week. He sided with Macron (I reckon he fancies him) and, of course, blames Brexit:
I am sure this was a pitch to ingratiate himself with Kweer Starmer as his beak senses a smell of a Starmer government and he fancies talking down to the people of South Shields. That little arsewipe would do anything for money.
Nominated by: W. C. Boggs