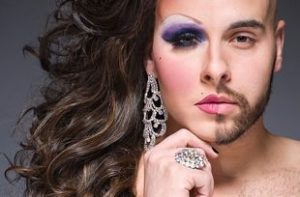 I'd like to nominate the latest reality, virtue-signalling, neo-liberal shitfest to be shown – prime time – on ITV1 this week called "Transformation Street".
Well if you hadn't already guessed by the title it's yet another promotion vehicle for transexuals.
Please understand if folk want to transform themselves from a man to a woman or vice versa then please feel free to do it, but prime time promotion of which is a tiny sector of modern society makes this stand out – yet again – as the norm, when it simply isn't!
Furthermore – given vehicle and time slot – it merely promotes this as being "cool" and the "way to be" to impressionable kids.
I mean it's bad enough our kids get railroaded with neo-liberal group-think bullshit in school without having it shoved down their throats on TV as well.
Please feel free to do what you like, when you like, to yourself but I don't want to hear about it ta very much.
Hey ITV why not do another series of Morse or summat else worth watching rather than this cheap TV bollocks that most folk will only watch to cringe at the obligatory sausage off/on operation!
ITV you're not as big as cunts as the ABBC but by the Christ you're fucking getting there! You CUNTS!
Nominated by Rebel without a Cunt!