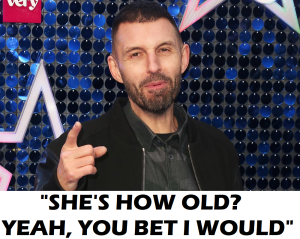 Nomination: The BBC (again, sorry).
They knew.
The fucking BBC knew…
Just like they knew about Savile. And just like they knew about all the other sex cases working for them. Bet they know about all the sex cases still working for them.
I have never knowingly seen or heard Tim Westwood on the television or radio although I have read the opinions of other contributors to the award-winning website ISAC. Anyone who likes 'rap' and 'hip-hop' was probably a cunt before he started helping himself to underage black girls.
The thing that really bugs me about the BBC, Hollywood tosspots, Twittermongs and the Establishment in general is their smug sense of their own superiority and moral rectitude. But time and time again these utter bastards have been exposed as covering up, or actively participating in, the worse behaviour imaginable.
Time to consign the entire organisation to Unkle Terry's oven and then napalm the oven. We can buy Terry a new oven from the vast pension pot of the scumcunts who work at the fucking Beeb.
I don't like them.
Nominated by: Emperor of East Anglia