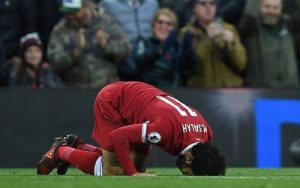 https://www.bbc.com/sport/football/60823257
(Most helpful link provided by – Part Time Admin – PTA)
A duo-cunting for these two cuntish corporations. What has happened? Well, it is, apparently, Ramadamadingdong for the worlds' muzzer population. How does that bother us in a majority Cristian country? Well, it seems that not only are the BBC shoving it down our throats, but the Premier League are allowing football games to be interrupted so footballers can "break their fast". That's fucking great – will they also be allowing CofE or Catholic players to stop to take communion during Sunday games. How about a break for seder during Passover? How about a few minutes before half time to let off a load of fireworks for Diwali?
Anyway, not to worry as the PL have helpfully produced a pamphlet entitled "Ramadan and football". I bet you never thought you'd see those two words together in a sentence?
What utter, utter cunts. How long before Eid becomes a national holiday in the UK?
Nominated by: Lord Cuntingford