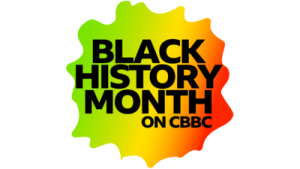 I have long been content to simply read and enjoy this excellent site, but this week I have finally been tipped over the edge into nomination by (who else?) the BBC.
I was enjoying breakfast with my pre-school aged children when CBeebies presenter Nigel Clarke (no, me neither) started nominating his 'heroes' for Black History Month. Well, what else would you expect at 7.30am on a television channel for under sevens?
Nigel began, with breath-taking originality, by nominating Muhammad Ali. He told the tale of Ali going from being a poor boy to 'the best boxer in the world'. Enter – 'What's a boxer daddy?'
Now, I love boxing, and Ali is an absolute legend, but I have enough trouble stopping the kids hitting each other without CBeebies extolling the virtues of a man who is largely famous for being really, really good at hitting people.
Nigel then moved on to his next hero, who was (imagine my surprise) Barak Obama. He described Barry as 'the first black president of the United States'. At which point I switched to Channel 5, adverts and all.
Fortunately, the kids did not pick up on the overtly racial nature of Nigel's statement and start with 'What does 'black' mean daddy?'; 'Am I black Daddy?'; 'Why not daddy?'
I do not believe children should be raised to view themselves or others in racial terms. Only division and hatred can result from this. But it seems Auntie disagrees and has no lower age limit for indoctrinating the next generation with this vile propaganda.
And all for a mere £157.50 a year.
(It's gonna be a long fucking month! – DA)