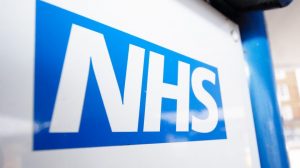 The NHS is due a uber cunting.
Even after various scandals including Harold Shipman, Mid Staffs and now fucking Gosport they STILL have the arrogance and the sheer gall to think they're above criticism and are incapable of making mistakes and have absolutely no reason to improve because they see themselves as some omnibenevolent, morally virtuous, beloved public service who are the guardian angels of British society.
Well, they're not – they're a bunch of bureaucratic cunts who keep squandering the British taxpayer's money on yet more measures to paper over the cracks, all whilst repeatedly ignoring the serious systemic issues at the heart of the organisation and treating anyone who even so much as dares to bring up these issues or suggest improvements as pariahs. And that's just scratching the fucking surface – if I went into detail this would become as long as a QDM cunting!
By this point, I would honestly be in favour of privatising our complete and utter deadly farce of a health service. Fucking cunts.
Nominated by OpinionatedCunt
The NHS in England has decided it is going to stop providing treatment where it considers it ineffective – for which read not cost effective. The 17 treatments it plans to remove will, apparently, affect about 100,000 people every year and free up an estimated £200m.
Great unless you're Mrs D who is waiting for a steroid injection (after the referral was fucked up and we've been waiting 16 weeks for an appointment that hasn't been requested!) and for treatment for varicose veins (which the GP says is urgent because it could lead to potentially fatal DVT or blood clots).
Have any of the cunts running this pile of crap actually worked out that if you don't treat some of this stuff, then it could lead to conditions further down the road which involve treatments that potentially cost even more than money they're saving on minor procedures? No, of course they haven't.
I'd give the fuckers the finger, but that would be difficult as they're also going to stop treating Carpal Tunnel Syndrome.
Bloody idiots! The lunatics are running the asylum (assuming it hasn't bee replaced by social care on the community, of course…)
Nominated by Dioclese
I am currently in Royal Surrey hospital waiting at outpatients. I have never been here before.
If the NHS is so fucking great, why is there a cafe and an M&S by the foyer? Why does it look and feel like a motorway service station? Why is there an open backed gallery in a corridor (where it's supposed to be clean)? And why the fuck does the stench of bureaucracy fill the air like an oppressive macro-infection?
The apparently wonderful NHS is a perfect example of why big organisations are not only bad, but enherently evil in their impersonal and dismissive nature.
To think that this thing, so obviously corrupt, inefficient, and downright awful, is anything more than a pile of old wank, you must really be a cunt.
Nominated by Cunting Rank Wags