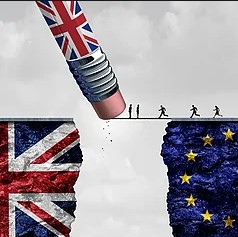 I write this from the sun kissed beaches of New South Wales so obviously I have no real skin in this game apart from being a former Englishman who grew up in the Midlands when it was still civilized.
I have to ask, just what the fuck is going on over there?
Of course I see all the posts about the illegal channel crossers and how you all feel but i never really understood the depth of the issues and problems….until I was pointed in the direction of this You Tube Channel
Just how much is this costing you poor buggers every single day? Thank fuck we have a real closed borders policy here ( and loads of sharks in the water , maybe you could take some for the channel ? )
Fark Moi this is just ridiculous. This lady ( Yorkshire Rose ) deserves to be headlined on every TV channel. I don't think I will be going ahead with any planned visits to see my old country now.
Nominated by: Grumpy Old Cunt