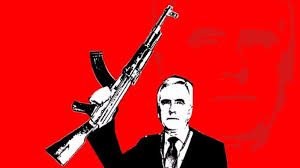 Has that marxist evil fucker John McDonnell been cunted on this site yet ? we all know he's a sort of Hienrich Himmler to Cuntbyn and just as evil and dangerous, he openly supports the IRA and his peaceful mates in Hamas., until a while ago he used stealth and cunningness to achieve his aims.
But now he is inciting riots to overthrow the Government.
This piece of runny shit MUST be stopped.
Nominated by Fenton Fistula