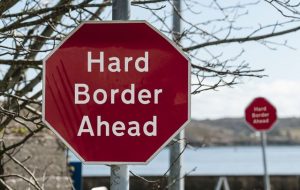 Hello children. Are you sitting comfortably? Boris! Take your hands from around Dominic's throat, you wicked boy. Alright. Now I'll begin. Today's story is about "back" words. You can find lots of "back" words in a big book of words called a dictionary. Let's look at some of them shall we. First – backbone. Amber, dear, do you know what this means?
I'm not sure Miss, but my dad says people called fucking politicians who meet in a big house haven't got any fucking backbone. What's fucking Miss?
Never mind that now, Amber. Let's move on to backward. Jacob, would you like to do this one?
Yes, Miss. Backward means being thick and stupid but my dad told me not to use it outside the home in case the thought police heard me and took me to a politically correct – speak induction centre. My dad says all fucking peacefuls are backward because they have no fucking music, literature or art and want to live in the fucking 9th Century. What does fucking mean, Miss?
Never mind that now Jacob. The next word is backstab. Michael, I think you will know this one.
Oh, yes please Miss. It's like when Ian told me not to tell anyone about having his hand up Anna's skirt during milk break today but I came and told you Miss. He said he was looking for his pencil but Anna said he was finger fucking her. What's fucking, Miss?
Alright. One last "back" word before I explain what fucking is. This word is backstop. Any ideas children? Oh my, you've all got your hands up! Well I'll have to choose one of you – David, you intelligent boy, tell us what backstop means.
Well Miss, backstop is a word that means nothing in itself and was dreamt up in a backroom by Uncle Ollie and Nanny Theresa while they were sitting on their backsides trying to get through the backlog of work caused by their backsliding and backtracking on the Brexit negotiations. They were afraid of a backlash from everyone so invented the word backstop which means the same as fucking, Miss.
What do you mean, David?
Well Miss, Ollie and Nanny T have promised Jean-Claude to give the British voters a good fucking up the arse without them realising it until it was too late so they decided to create the word backstop as a synonym for a good fucking up the arse. My dad says Uncle Ollie likes to give Nanny T a good backstop with lots of backflow over a chair in the backroom. What's backflow, Miss? Treacherous cunts.
Nominated by Fimbriations