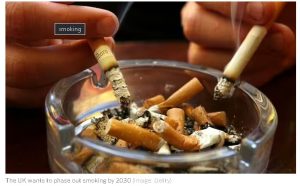 Starmer the Reluctant Tobacco Farmer
Apparently Starmzy is considering making the sale of tobacco illegal when he parks his useless arse in Downing Street. What a brilliant fucking idea! ………hand over the tobacco industry to the Albanians, criminalise millions of ordinary people and lose all that lovely tax money that you could be spending on dirty immos.
Do these cunts learn nothing from history?
Nominated by: Freddie the Frog
(Prohibition in the USA back in the 1920s certainly worked didn't it. Not! – Day Admin)