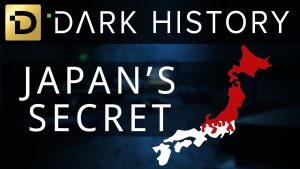 The Tokyo Olympics
Yes I know it's been done to death and everybody has lost interest but personally I found the experience uplifting and inspiring.
It was incredible to see how a nation of malevolent psychopaths have apparently reinvented themselves as a peaceful and welcoming people. I was inspired to re-read my books on the subject of the war in the Pacific, and to do some further research into atrocities perpetrated by the Japanese in that era.
Most cunters will be familiar with the subject of Imperial Japan's war crimes but the details of the systematic brutality, murder and xenophobia are usually skimmed over.
Today's youth are taught that slavery and the British Empire were the most unspeakable evils in human history, and that misuse of pronouns equates to a hate crime.
I propose that a campaign is started advocating teaching actual historical facts in school. In the case of Japan this might include the rape of Nanking, vivisection on un anaesthetised prisoners of war, widespread cannibalism of American prisoners as well as individual incidents too harrowing to mention even here. Can't do links but all readily available on a simple Google search.
When they have learned what true evil really is we might then begin to teach the post-independence history of countries once controlled and exploited by the nasty Europeans.
The Bangladeshi, Cambodian and of course Rwandan genocides would be a good place to start, before moving on to the relatively successful cases of Algeria, Zimbabwe, Liberia and Ethiopia.
Civilisation is a thin veneer covering the actual nature of human interaction, and it can be ripped off with very little stimulus, anytime and anywhere. This is getting too deep so fuck off.
Nominated by: Themagiccunt