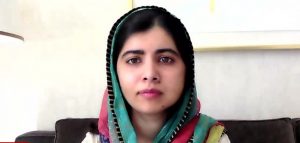 It is with a degree of sadness that I nominate that Malala lass who was shot in the head a while back .
She was repaired in a U.K. NHS hospital at great expense to U.K. taxpayers. Likewise she enjoyed education at our expense and went to Oxford; not quite sure who picked up the bill for the last bit but suspect that it wasn't her home government.
Now she is asking for 'open doors' for Afghans to enter the countries of civilised nations.
Well, sorry pet but the West has done its bit and has come up short. Once again, sorry but tough titty. The U.K. has spent 500 of its finest young men and fuck knows how much money on a lost cause. Enough is enough.
Afghanistan is somewhere where civilisation is a foreign concept and will never be imposed. No more resources should go to a place and Afghanistan is the place where Afghans should be.
I do not want even more human waste dumped here.
Nominated by: Guzziguy
And on the subject of a full-to-bursting country, here's this from CuntyMort
Labour Urges Open Borders Policy
Fuck me with the rough end of a pineapple. How many fucking more can this country hold. Let them in? Where the fuck are we going to house the cunts? Are the dinghy pilots going to get their arses kicked back to France?
It's about time this government grew a spine and told the world WE ARE FULL NOW FUCK OFF
The way it is going I wonder how long before the English Hitler comes along? According to the MSN we are already racist ..
And here's a reason to keep the borders closed, from Jeezum Priest
How many women and children do you see?
How many older people?
Or, as a neighbour commented are they all
" Fit young men of fighting age"
We're supposed to let 20,000 into the UK?