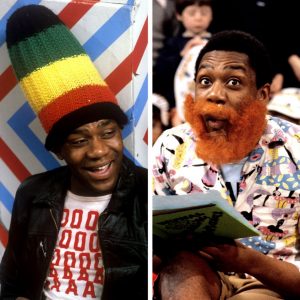 Lenny Henry is a cunt.
This cunt has had a forty year career, but white folk are all racist. He thinks "BAME" ( a racist slur in itself) are not represented on our idiot screens, when in fact they are over represented according to their proportion in the general population.
I dont remember 'Tiswas' being racist.
What a self important, self-serving cunt.
Nominated by: Smug cunt 
Seconded by Just a bloke
Agreed, he is a proper cunt. After starting his career in the Black and White Minstrel Show ( 1975-80 ) all this knob has done is remove a Fat Bird from the shelf.
You could call him balanced if he had a chip on each shoulder but every year he pops out from under Dawns thighs and moans there are too many white people on the TV. Imagine that a white country with white people on the TV – shock horror. Did I mention he is a cunt ?