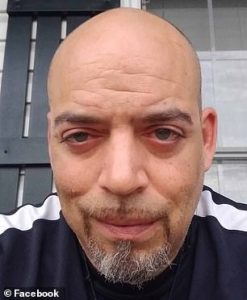 What is Black is not Black and White any more
Came the usual headlines viz: Another Black Man gunned down by police in Ohio. When it came up on't telly thought "funny they must have over exposed the video" and put it down to powerful camera lights and so on.
Was expecting to see a black man with negroid features sprawled out on the pavement with blood spurting out of his head (head wounds bleed like a pig) but bugger me no, chap looked as white as the driven. Further to that as the news photo shows he has or had very blue eyes.
This makes Yours Truly a very confused old cunt. For example If I am gunned down by the PD does that make me Black for compo purposes?
There was a time when the Black Diaspora were claiming all sorts as Black such as Beethoven and Tom Jones so where does it stop or begin?
I knew a very old lady who was the daughter of the Black British composer, Samuel Coleridge Taylor. She lived happily in South Africa and had very white skin and deep blue eyes and the most beautifully modulated pukka English accent (as did her father). She was happy to talk about her father but violently opposed to being called Black when the Diaspora tried to claim her. Then there are racially transitioning cunts obviously white who present as black.
https://www.revolt.tv/2020/9/21/21449908/white-teacher-pretends-to-be-black-fresno
How to make sense of all this amidst me New Year libations? How to play the white man in the US without getting shot? KKK hoods? So many questions.
Nominated by: Sir Limply Stoke