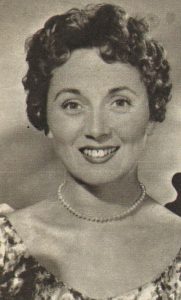 Congratulations to Freddie the Frog who predicted Eurovision singer and one half of a singing duo with her husband Teddy ,Pearl Carr would be next to snuff it at the age of 98.Carr who died today sang alongside her late husband Teddy Johnson who was a previous Deadpool hit in 2018 when he died also at 98.They where married nearly 65 years and spent their final years at Brinsworth House a care home for showbiz types.Onto Deadpool 157.
The Rules:
1)Pick 5 celebrities you think will be next to snuff it.It is first come first serve.No duplicates allowed.You can always be a cunt and steal other peoples picks from previous pools (Like Black and White Cunt frequently does.)
2)Anyone who nominates the world's oldest man or woman is a cunt and will be ignored.
3)It must be a newsworthy Cunt we have heard of.
My nominations (Shaun) :
Joanne Woodward
Douglas Hurd
Sandra Day O'Connor
Paula Tilbrook
Bill Treacher