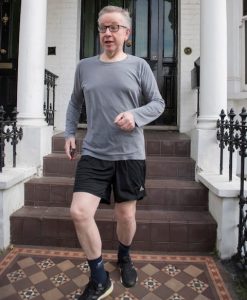 A chemical-free-from additives cunting please for pompous midget Michael Gove, who fancies himself as the next PM of the Westminster Titanic.
Given the allegations over the weekend , which were embarrassing, you might think that he would have made his campaign launch low-key, but the daft-as-he looks arsehole is having none of that, and was in his full Ronnie Corbett mode this afternoon.
The idiot has no self-awareness, no shame and no imagination – he must realise that Boris has some very powerful and verbal friends -do we really want that cunt to become Mrs. May the Second?
Nominated by W. C. Boggs