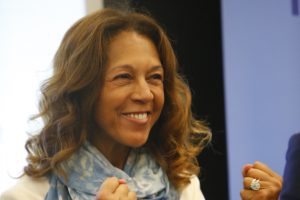 A nomination for Helen Grant – Tory MP, for the following:
A new £50 note should feature someone from a more diverse background, an MP has said, amid fears of a disproportionate number of "historic white men" on banknotes.
Tory MP Helen Grant (Maidstone and The Weald) said it is "disappointing and very surprising" that the Bank of England has so far "failed to recognise the ethnic diversity of our population on our national currency".
Mrs Grant added that including "a person of diversity on our banknotes" would be a "fundamental shift from a national stereotype".
"Such positive action would underline the pride we have in this country's great multi-culture. It would also help to defeat the despicable influence of hatred and division that seek to destroy our libertarian way of life."
The Banknote Diversity Bill will be brought back for a second reading on April 5.
The f*****g Banknote Diversity Bill ???!!!!
Shoot me now.
Nominated by Mystic Maven