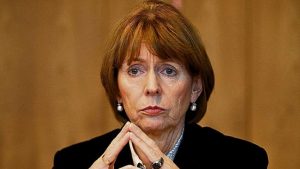 Months after the haji sexual assault rampage in Cologne, the filthy slag mayor of brussels has again come out and blamed someone other than Moslems for the behaviour of violent raping Moslems.
Blaming people other than herself or the guilty for the cover-up and failure to address the problem I guess seems like the logical thing to do. Who does the cunt blame? the actual perpetrators? No she blames the police! Again.
This is Diane Abbott level of incompetence Women are incompetent politicians (yes I know male politicians are just as bad), but women politicians cannot be questioned or they will throw their bloody rag at you but ultimately who does this hurt? Yep young girls and women.
This is yet another reason to do away with feminism and bring back the patriarchy or how bout robot politicians? I could live with that.
Nominated by: Titslapper