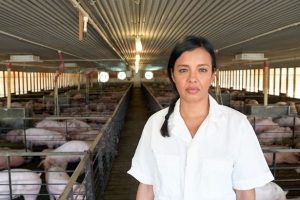 A nomination for the once-likeable Liz Bonnin.
The BBC's war on sanity continues with Liz Bonnin displaying a severe case of the Thunbergs and fronting 'Meat; A threat to our planet?'
Apparently it's growing meat that's causing deforestation, rather than soya bean production. It is also one of the leading causes of greenhouse gas emissions, but still quite far behind heavy industry and transport. How any of this 'kills the planet'is not addressed, but she does seem to get upset over something in the trailer (muh feelz), and ask the rhetorical question 'like shouldnt we jus, like, stop eating meat right now?' so I guess the planet is really being killed by meat.
Nominated by Cuntamus Prime