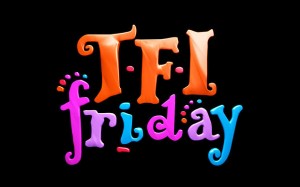 Just when you thought TV was taking a turn for the better with axing 'The Voice' some gormless cunt decides to bring back 'Oh Fuck It's Friday'…
Chris Evans – a cunt who has been sacked more times by the BBC than Clarkson and that's saying something – is clearly running short of dosh and not content with bolloxing up Top Gear, he's going to subject us to more of this mindless fucking drivel. Christ help us!
Yes, all the old shit is there – including Freak or Unique and Baby Left, Baby Right and It's Your Letters. The only good thing about this tripe is that Evans insists it's the last time he'll do it – he's so busy with Top Gear and the BBC Breakfast Show (from which he was sacked twice for not showing up). And if you believe that, you'll believe anything!
Is there anybody out there who doesn't think Chris Evans is a solid gold, weapons grade, self centred, carrot topped, egotistical, good for nothing piece of ubershit? If so, you're a cunt too!
Nominated by: Dioclese