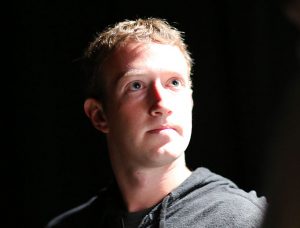 Citizen Zuck –
Would you buy used data from this man?
Saw the cunt Zuckerberg on't telly t'other night greasing, squirming and clamping his arse cheeks tight in petulance before the Congressional Hearing into his allegedly scummy little dealings re Facebook. Looks to me for all the world like the murderous inbred nephew orf some dodgy Roman Emperor. The style is not so much All American Clean Cut as Clean Cunt. As I recall he allegedly ripped orf the idea for Facebook from a college friend. Apparently sporting a rare whistle and tie for the occasion, an honest light blue Charity Shop number. A fine brand, have enjoyed me patronage for many years but be advised, do check the pockets and crotch for deposits before purchase. Yours Truly might have tried that suit on.
If Orson Welles was still around he would doubtless be engaged upon the final rewrite orf his latest Oscar winning production, "Citizen Zuck" based upon the exploits orf the eponymous (look it up cunts) bringer together orf the world through the internet, the above named cunt. You see Zuck has a mission, to make life more tickety-boo by relieving us orf all our shit and stuff (apologies for West Coast nerd speak), the clutter of digital rights and possessions that gets in the way orf our interactions and stops us being Friends or Dictators or Perverts or whatever we want to be. In Zuck Think possessions are bad and the best thing he can do is to take them orf our hands for us. How? He has come up with a Gizmo called the Monetizer which safely converts Stuff into Money which is then held in a very safe place by Zuck and his philanthropic cronies so we need never worry aboit it agin'.
Alledgedly not a Statto so leave that to others better qualified but Zuck must be right because he owns so much money that otherwise would only be a burden to us and has made our stuff useful to select third parties orf a philanthropic nature (Putin, Trump, Clinton, double glazing and funeral plan salesmen ect ect). What bastard cunt has got hold orf my age?
In short, and to cut a long story, Zuck Orf, go play with your Rosebud and monetize your arse.
Niminated by Sir Limply Stoke