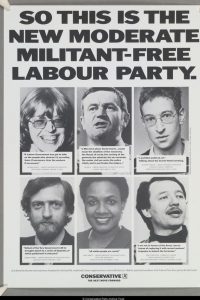 Ken Livingstone deserves another cunting.
So, Red Ken has finally quit the Labour party. This, nasal voiced, squinty eyed, newt shagging piece of shit has been on suspension from the Labour party for the past few months, over yet another anti-Semitic outburst. His resignation letter contained this gem, and I quote;
"I do not accept the allegation that I have brought the Labour Party into disrepute – nor that I am in any way guilty of anti-Semitism. I abhor antisemitism, I have fought it all my life and will continue to do so".
This guy is the poster boy for self delusion. Abhor anti-Semitism? Fuck off Ken, you have a long, sad, public history of making anti-Semitic remarks. And you have NOT fought it all your life, you lying cunt. The shiniest gem though, came today (Tuesday 22nd May), when he claimed that Seumas Milne wrote his tweets, and didn't tell him NOT to talk about Hitler. What…the actual…fuck? Ken, you're 72 years old for fucks sake. You shouldn't NEED to be told not to talk about Hitler. We all know that the left are retarded, but Livingstone is taking the piss here. He clearly thinks we're all as thick as he is.
The only thing more disgusting than Livingstone himself, is Corbyn's response to his old friend's anti-Semitism. He's spent months doing absolutely fuck all about Livingstone, probably in the hope it would all dye down and go away.
"Ken Livingstone's resignation is sad after such a long and vital contribution to London and progressive politics, but was the right thing to do."
That's all Corbyn has to say about the resignation of his old mate. Livingstone is the epitome of everything that is wrong with Labour, a liar, a bigot, a vile, nasty and generally unpleasant excuse for a human being. And under his mate, Comrade Corbyn, his ilk have not only thrived, they are increasing, both in number and unpleasantness. Livingstone and his clones in momentum and the Labour party, are humanoid filth.
Nominated by QDM