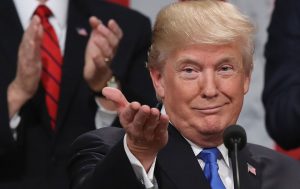 Trump has proved to be a colossal cunt, hasn't he?
I know we cut him some slack on this site and that Hilary and the status quo would be worse but it seems most of what he says or tweets is bullshit.
We had the 'my inauguration is bigger than yours' bullshit.
We had the support for that odious dwarf Putin which was subsequently denied despite being broadcast worldwide.
We had his interview with the Sun which he later said was fake news.
Now he says his son met with the Russkis after previous denials.
He lives in a world of lies and bullshit. Seems a shame but he is undoubtedly a cunt.
Nominated by Cuntstable Cuntbubble