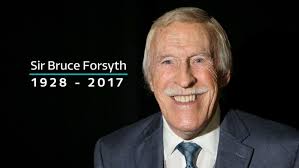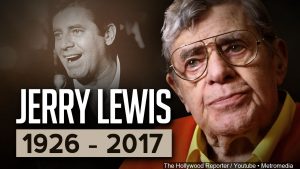 This past week has seen the passing of two A list celebs.As a tribute here is a rehash of their previous cuntings!
Bruce Forsyth:
Bruce Forsythe……just do us all a favour and fuck the cunt off our screens of a Saturday night, you dilapidated old cunt (I don't even watch Strictly Come Dancing…..but its like its a constant presence isn't it….like a buzzing fly, or genital herpes?)
Nice to see you! To see you nice! Why don't you stick your chin up your arse and see if it fits? You Cunt! I've nicked that from Scarface obviously
Nice syrup, too!
Nominated by : King Binge [2013]
Bruce Forsyth has been a cunt for as long as I can remember.
Now Sir Bruce for services to mediocrity.
What a camp, talentless, consistent cunt.
Nominated by cuntstable cuntbubble [2011]
'Strictly' host, Bruce Forsyth, is a bald cunt
Nominated by Dioclese [2010]
Bruce Forsyth is a big chinned, rug wearing, coffin dodging cunt.
Nominated by Gigits [2009]
Jerry Lewis
Jerry Lewis, The Cunt orf Comedy
In his heyday in the fifties and sixties this prize wanker sported a greasy looking barnet with that "slicked back with me own spunk" look. Clearly the total tosser always had a ready supply on hand. In all his career on stage and in innumerable crap filums the mugging cunt has never made me laugh once. Although in fairness I did manage a little chuckle over his last coronary.
Needless to say considered a comedic legend by the French (as was Norman Wisdom by the Albanians to mark yer card) and received an "Homage" at last years Canne Film Festival. Needless to say the little circumsized cunt continues to lap up the pretentious adulation of the frog fuckers (who incidentally regard tuneless fuck Johnny Halliday as a rock god) . "Mais oui. Ve are zo out zair. Cool n'est pas. Ve zo get 'im. Jerry is zo zo funnee you anglo fuckairs."
Famously the cunt despises his deminishing audiences and anyone dumb enough to give the talent free zone a living. Oh how ironic mes amis. Difficult to think orf another performer so hated within his own profession (although Topol is a leading contender) for being such an irredeemable shitehole (steady on might start to admire the cunt).
Reasons to be cheerful. Jerry is now 88 and fills in his down time collecting terminal illnesses including prostate cancer, meningitis, a dodgy ticker, diabetes and drug addictions various. Now me pet vulture Gristle does not usually eat kosher but is very interested in trying this one. So tough cheddar old sports, have already nabbed the cunt for the Dead Pool.
Nominated by: Sir Limply Stoke [2014]
Also a cunting to all of us for missing these two in the Deadpool.
Here is an old episode of the Generation Game for you all to watch at your leisure.Brucie at his best :P: