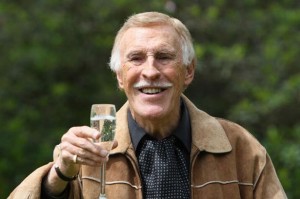 Knowing our fucking luck, that cunt Brucie will be around for another 20 years.
20 years!! Fucking hell, I don't think I could take another year of that square jawed unfunny old cunt on my telly let alone another 20.
Nominated by: Hurling Dervish
"Nice to see you, to see you nice!" – I don't think so.
Strictly a cunt dancing. Fuck off, you cunt!
Nominated by: Dioclese