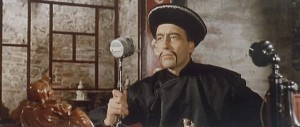 The Chinese are rude miserable cunts who come here, set up fucking rancid takeaways and soak up the benefits of our society whilst putting nothing back in.
"Vely, vely good mr Clamoron" For fucks sake.
The Chinese prop up North Korea, a desperate shithole of mad slitty eyed gooks who eat thier own people and stick most of then in death camps. Led by a fat yellow ugly evil little stunted cunt who was educated in Switzerland.The Chinese cunts use North Korea as a dog to bark at the west.
And stupid cunts in the west still buy tons of crappy shit from the chinky bastards!!
Nominated by: Hurling Dervish