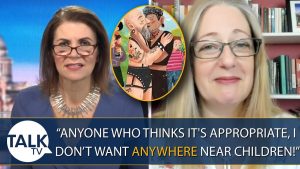 This piece of perversion, featuring drawings of gays in bondage gear, has been handed out to kids aged 4 at this school, and no doubt others too.
It beggars, or should that be buggers belief that this vile shit is being peddled to kids of that age, or any age to be honest.
The school refused to apologise to outraged parents and defended it by claiming that the children would not understand the images.
The perversion was written by some creep called Harry Woodgate, he's a cunt too.
Nominated by mystic maven.