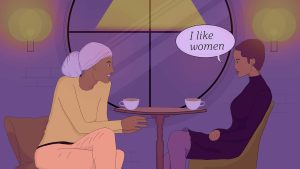 And it is a cunt for them, apparently.
Whoda thought it?
"One in five lesbians live 'paycheque-to-paycheque' amid cost-of-living crisis"
"Fear around having enough money to put food on the table is being especially felt by queer women on lower incomes, with 18% saying they live 'paycheque-to-paycheque."
It seems that struggling with the cost of living is much, much harder for lesbians.
So when you struggle with your bills, cheer up, it could be worse. You could be a lesbian.
However, reading the attached I can see no reason whatsoever that being butchish affects prospects any differently than the rest of womanhood.
Still, victims rule, ok.
Nominated by Cuntstable Cuntbubble.