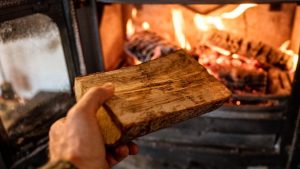 The cunts in charge are quite happy that thousands of people are freezing to fucking death whilst fuel companies ( their mates) are raking in obscene profits .
Now the cunts are coming for your "alternative " way of heating spurred on by groups of cunts like Mums4lungs.
There's talk of banning stoves, to banning the burning of wood because of particulates that are dangerous.
Some cunt from the Grauniad even said that even though there are only 8% of households have a stove, they are creating more pollution than the whole of the UK Road users put together, what utter bullshit.
Here's a link to just one article of many that have sprung up coincidentally during the " fuel crisis ".
Nominated by: Cuntington Smythe