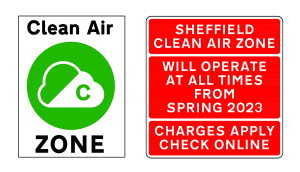 Well, I'm almost a mystic, able to predict the future.
Sheffield City Centre. Tumbleweed blows across Fargate, and down the Moor.
The recently built new market at Moorfoot is now home to several hundred rats, feral cats and junkies.
All the pubs, restaurants and nightclubs are either shut, or bring their customers to the door in armoured cars.
Welcome to Sheffield, no, no, you really are welcome to it.
Nominated by: Jeezum Priest
(I suppose councillors, ministers, and assorted eco-loon celebs will be exempt! – Day Admin)