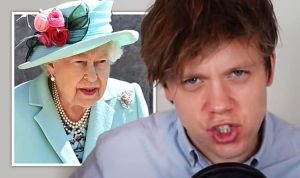 https://twitter.com/OwenJones84/status/1568211977448706048
Just want to say this website is hilarious.
brilliant SEO too.
The slimy prick is the biggest champagne socialist around, constantly race baiting and tearing down English culture wherever he can. He screams "Cancel culture doesn't exist" whenever he can whilst calling for people to be fired more often the Allen fucking Sugar.
He is openly racist against his own, he is a blatant misandrist, and will call anyone who disagrees with him a fascist or far-right.
His response to the queens death was to complain constantly about people and institutions paying their respects.
The guy is a cunt worthy of a place here.
Nominated by Hugh G. Johnson.
He sure is and has featured many times, thank you for your comment about the site DA.