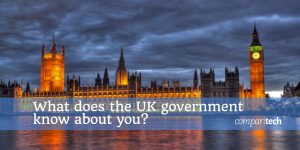 Sneaky Government Consultations ( this one ends today for those interested ,link included below for those wishing to oppose)
There is a consultation that concludes today, about the Governments plans to introduce a massive database holding all sorts of personal information. The idea is that we will all benefit from this streamlined system, but others may think, like me, that it is a way of making people's personal information open to exploitation or will be used to penalise people who have the "wrong" ideas about things, also would be a goldmine to an IT proficient criminal.
As well as disagreeing with the thing itself, I have noticed over the last few years that i only seem to become aware of these consultations at the very last minute, and they run for only a short time – in this instance just 8 weeks. I consider myself fairly well informed and above average intelligence but somehow these things almost pass me by every time. I have probably missed others. I'm not sure that 8 weeks is long enough to consider such a matter, and if it should really be put to people in a referendum..
Anyway, my point is, it is like the cunts don't really want anyone to know about it, so it should really be called something else, not a consultation! Like a shifty sneaky bag of cunt, for instance.
Nominated by Mary Hinge.