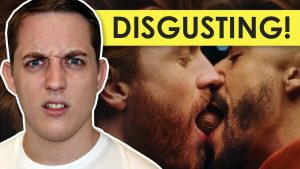 Cadbury's Creme Eggs are absolutely revolting. I can attest to this, having just taken a bite out of one for the first and (I hasten to add) last time in my life.
The wife and I had just finished a superb fish supper each, as she calls it, and had settled back with a cuppa. 'Do you want a creme egg?' says she. 'No thanks' says I, 'I hate them'. 'But you've never tried one, so how can you know?' she comes back.
Now I'll admit that there's logic in this, although in response, I'll state that my decision is based on the mere look of the things. Anyway, for some reason I can't really fathom, this time I said 'oh go on then, throw one over'.
I really wish that I hadn't. One bite was enough. Cadbury's chocolate normally isn't bad, but the choc shell on this egg didn't taste like Cadbury's; it tasted like a sort of grainy plastic as it melted. As for the inside… a sickly, icky goo, with the texture of toothpaste mixed with too much sugar. Much too much sugar.
'Yccccch!' was my immediate response, as I fled to spit this abomination out. 'I take it you're not impressed then' says the missus upon my return.
Impressed? Fuck me, do people actually pay for this shit?
Nominated By: Ron Knee