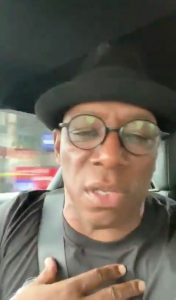 Fucking font of all knowledge Ian Wright is a cunt.
After refusing to appear on MOD cos his mate Gary was suspended (asked to step back) is now calling for 'heads to roll' at the BBC because of the 'hot mess'
Sorry to tell you this pundit but the BBC were quite within their right to suspend Linecunt, regardless of the free speech issue it was a question of the 'grey' area of impartiality.
The only 'hot mess' was you and the rest of punditry walking out over something that had fuck all to do with anyone other than Linecunt and BBC management.
If the BBC weren't so fucking spineless they would have sacked the lot and it seems that MOD has an audience with or without pundits.
Nominated by Sick of it.