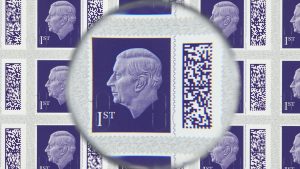 After careful consideration, bosses at the RM have decided that despite a 25% drop in letter usage since the pandemic, they're going to increase the price of a 1st and 2nd class stamps by up to 15% from 3rd April. This means a 1st class stamp will go up from 95p to £1.10p.
Bosses not only blame the drop in letter volume, but also rising costs and record inflation. However, that doesn't stop the CEO from earning around £400k last year and receiving a £400k bonus on top of that.
How he can justify a bonus that size is fucking amazing given the RM is stuck in the past with its working practices as well as losing money hand over fist.
And then of course the new stamps will have King Fuckwit's profile, but without a crown. Why? Is he scared he might offend someone? But that's for another nomination.
Royal Mail. !st Class Cunts!
Nominated by: Technocunt