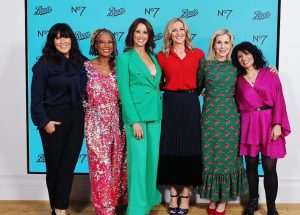 What the heck has been going on with regard to the Menopause in recent years?
It seems like all the menopausal 'celebs' think that they are the first women to ever experience this phenomenon.
I wont name names, as this nomination would go on forever like a school register. Its a bit like the fitness video craze in the 80's and 90's; they all think they are now such experts that they need to voice the little they actually know on the topic either in an interview on an idiot lantern morning show, write a press article or at worst write a novel!
Once we had just Menopause; now we have words like – Premenopause, Perimenopause and Postmenopause being used everywhere – TV ads, storylines in TV soaps, endless articles in the papers and magazines etc.
FFS ladies, just accept this unavoidable happening that has been part of the timeline of human life for centuries!
Nominated by: knobrot
And helpful link provided by Geordie Twatt
Here's a link: Glamour Link
I'm surprised darling Eddie Izzard hasn't yet given us the lowdown on her experiences with the menopause.
(More info here, Day Admin – Daily Mail News link )