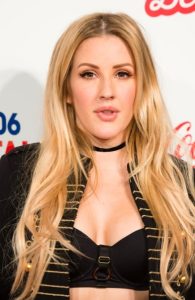 Ellie Goulding is a fucking cunt.
Who told this old Tom that she could sing?
Fuck me pink, her Love Me Like You Do song (Link below – Day Admin) came on the car radio when driving home from work tonight. I listened to her effort carefully; she doesn't actually sing, but she talks her way through the song in a faux-breathy style.
Utter shite. I actually prefer William Shatner's style, which was very similar on his Transformed Man album of 1968. At least his rendition of Lucy In The Sky With Diamond had the capacity to amuse. Unlike the facile shit ladled out by that tart Goulding.
I have more talent trapped under my foreskin.
Fuck off.
Nominated by: Paul Maskinback